Search Engine Marketing
Search Engine Marketing or Paid Search is the part of Performance Marketing that is about increasing your visibility on search engines. These are paid search results and the business model is PPC or Pay Per Click.
Get in touch
Read more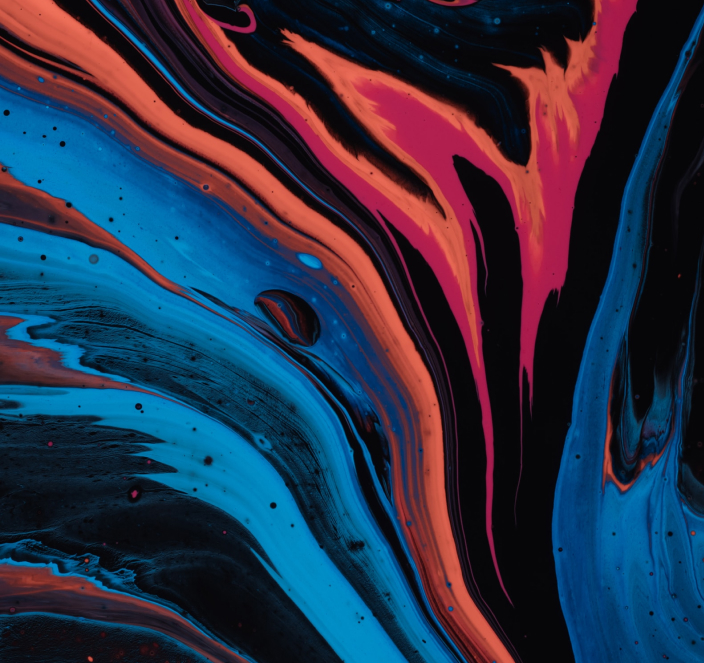 Search Engine Marketing
In search engine marketing (SEM) advertisers create and manage ads related to search queries on search engine results pages (SERPs). We have experience in running paid advertising campaigns across multiple advertising platforms like Google Ads, Microsoft Advertising and Yandex Direct.
This campaign type is a very effective way to reach your target customers due to the strong intent behind each search query. Your brand is ready to provide the supply to that demand.
We are among the leading paid search agencies in the world and have decades of experience in creating and managing complex multilingual paid search engine marketing campaigns for large companies and public organizations as well as establishing solid foundations for small businesses on paid search platforms.
The Engine has helped companies of all sizes improve their return on ad spend with a mix of technology and a human touch. Our certified paid search specialists carefully plan, execute and manage campaigns with clearly defined goals where they focus both on efficiency and scalability. With us you get a proactive, passionate expert management that aims to maximize every euro invested as well as translate results into actionable insights for your business. Let's not forget that Search Engine Marketing is always done with people in mind, not search engines. There are always people using the search engine to find what they are looking for. Will they be able to find your brand?
SEM Audits and Competitive Analysis
SEM Audits
A powerful first step to unlocking opportunities. Audits are beneficial for measuring the performance of your paid search campaigns and should be done on a regular basis. An audit will compare metrics KPIs, QA campaign settings and (re)visit campaign structures.
Competitive Analysis
What are your competitors doing? Adapt and optimize your digital marketing strategy. Many companies do competitor analysis when they develop a digital marketing strategy and never get back to it. That is an oversight because, in many cases, a timely update on your rivals' online moves could help you adjust your campaign mid-way allowing it perform better in the end.
Franstein Travis
Head of Marketing
@ voi.
Totally different
100%Pellentesque convallis nisi nunc malesuada ante sed ultricies viverra. Quis nibh posuere penatibus nunc turpi. Nunc malesuada ante sed ultricies viverra. Nibh posuere penatibus nunc turpi.
It is paramount to carefully plan and structure campaigns based on themes and purpose. We call this clustering and it is one of the most crucial parts of a campaign setup process since it influences budget allocations, bid accuracy, optimization efficiency, performance reporting, successful implementation of automation, and more.
Funnel based campaigns, Shopping campaigns and SMART Goal Setting
Funnel based campaigns
Keywords behave differently and so do networks. In this day and age, it's overly simplistic to expect all campaigns to generate direct leads, therefore we shouldn't expect them to. Performance will vary based on where a user is on their journey, and that's why one should never use a one size fits all approach when strategizing campaigns. This is where a funnel-based approach comes in.
Shopping Campaigns
Shopping campaigns help you promote your products by giving users detailed information about what you're selling before they even click your ad. We help companies with feed setup and maximize shopping performance.
SMART Goal Setting
At PiparENGINE we recommend a purposeful approach to campaign structure where SMART goals play a crucial role.
The SMART goals stand for:
Specific
Measurable
Achievable
Relevant
Time-bound
We work with two sets of key performance indicators; primary KPIs (the bottom line) and secondary KPIs (indications of relevancy and effectiveness). The Engine helps companies create measurable goals to benchmark performance with.
Display Campaigns and DSPS
Online advertising and display advertising campaigns are the way to go. As well as using traditional measurements like reach and frequency we also set key performance indicators to make sure your ad spend will have good ROI.
Performance Driven Display Advertising Services
Go beyond your typical reach and traffic metrics and have your campaigns deliver measurable, ROI-driven results. User behaviour and engagement are different depending on a variety of factors, e.g. new versus returning, that's why we use a three-tiered approach when it comes to display campaigns where we've developed data driven funnel-based strategies that cater to both reach as well as efficiency. This way we can budget and bid for users effectively.
Our display experts manage advertising campaigns for a wide range of companies, ranging from small local businesses to national brands and Fortune 500 companies and have decades of experience in running campaigns in various sectors such as B2B, Retail, Fashion, Travel, Food & Beverages, Finance and more where they:
Execute complex retargeting strategies
Improve reach with more, relevant users
Work with visually appealing content created by our award-winning creative team
Deliver measurable results
While every major platform, e.g. Google Ads, Microsoft Advertising, etc., offers display advertising capabilities we have partnered with some of the brightest minds in the industry to deliver exponential reach through various ad exchanges and demand side platforms (DSPs) simultaneously with rich media content such as traditional TV, audio, video and banner advertisements. This allows us to work more efficiently and deliver excellent results.
If you are looking to reach a local or international audience online with a YouTube video campaign or a cross network campaign using various rich media content on TV, radio, video networks, etc. get in touch.
Reach campaigns
Not all campaigns will generate direct sales, nor should we expect them to. Reach campaigns are intended to attract new visitors to the website based on your need at a given time. The aim of them is two fold: Help place brands in front of a relevant audience and feed remarketing campaigns with eligible users.
Remarketing for New Customers
Remarketing for new customer acquisition or RMA aims to get users to finish a first purchase and/or action with a brand. After leaving a website we serve ads to these users that encourage them to come back to finish said action. Have you ever had the feeling that something you searched for and looked at is everywhere? Yeah, that is this campaign type.
Remarketing for Returning Customers
Remarketing for returning customers also known as RMC campaigns. These campaigns aim to get a user to do a repeat purchase. Preferably over and over again.